Current Issue
Vol. 12 (2021)
Published September 16, 2021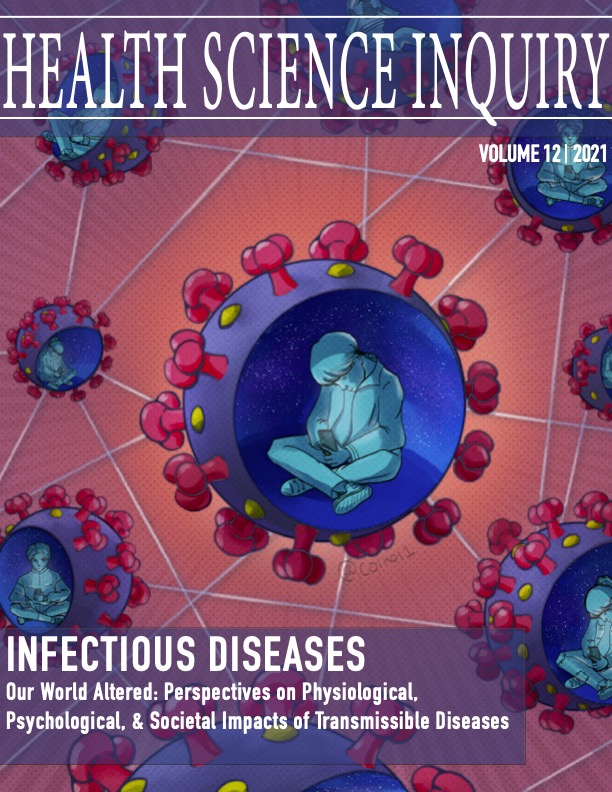 Health Science Inquiry: Infectious Diseases
Our world altered: perspectives on physiological, psychological, & societal impacts of transmissible diseases.
Announcements
Volume 12 Submission Deadline Extension
We have EXTENDED the deadline for submissions to our 2021 issue on Infectious Diseases!
More…
Volume 12 Call for Submissions
We are now accepting submissions for our 2021 Volume 12: Infectious Diseases!
More…
2019-2020 Volume 11 Top Submission Winners
After a short delay due to COVID-19, we are thrilled to announce the top submissions from our 2019-2020 Volume 11: Determining Health!
More…