Health Science Inquiry is an annual online peer-reviewed journal that seeks to publish the views and thoughts of Canadian graduate students and post-doctoral fellows on pertinent issues in the health sciences. Our editorial team includes student members from universities all across Canada. 
Volume #11 "Determining Health" has been published
Find the full volume below!
Update on the best submissions contest:
Submission judging has been delayed due to university closures in response to COVID-19. Winners will be announced in September through our social media. 

 TWO AWARDS ($150 each) for top scholarly perspective or commentary (chosen by a panel of Canadian university faculty)
2020-08-11

BY HSI EDITORIAL BOARD | NEWS
Announcing the winner of the volume #11 cover page contest!

2020-06-22

BY HEATHER GERRIE | NEWS
Mouse studies reveal prenatal diesel exhaust exposure can render offspring vulnerable to autism spectrum disorder-like symptoms. 

2020-06-05

BY SARA NESS | INTERVIEW
How urbanization inadvertently promotes the development of asthma and allergic disease.
Volume 11,
No. 1
Volume 11: Determining Health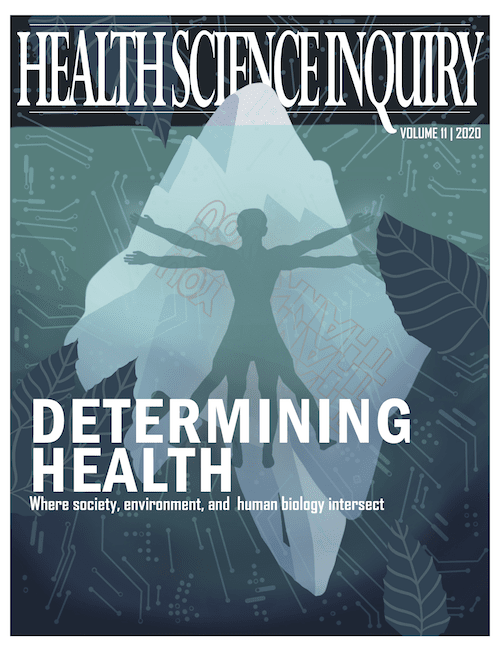 Issue description
This volume explores how our external environment — both natural and constructed — influence and shape human health. Submissions in this volume highlight the influence of three key aspects:

Natural environment
Technology
Socioeconomic environment