Current Issue
Vol. 12 (2021)
Published September 16, 2021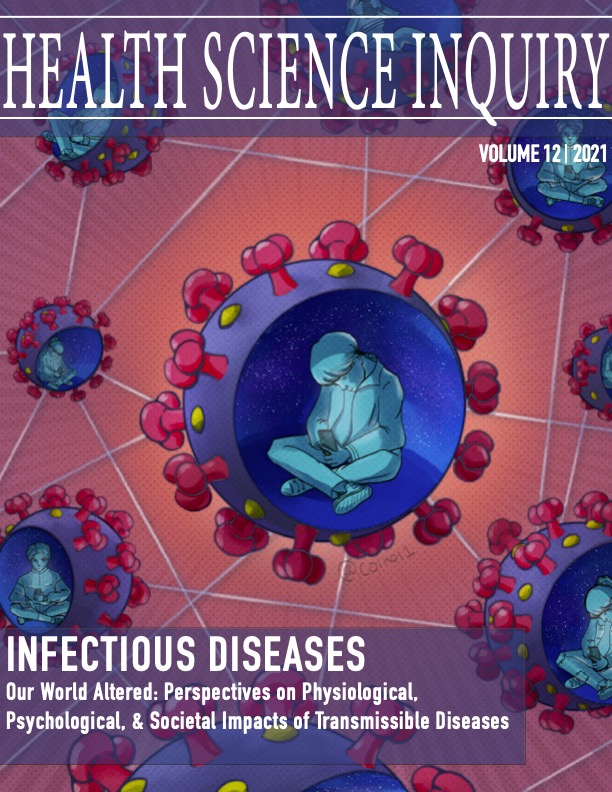 Health Science Inquiry: Infectious Diseases
Our world altered: perspectives on physiological, psychological, & societal impacts of transmissible diseases.
Announcements
2021-2022 Call for Applications
Interested in getting involved in scholarly publishing, academic editing, or peer review? We are hiring volunteer staff for our 2021-2022 volume!
More…
2020-2021 Issue on Infectious Diseases is HERE!
We are pleased to announce the publication of our 2020-2021 issue on Infectious Diseases!
More…
Volume 12 Submission Deadline Extension
We have EXTENDED the deadline for submissions to our 2021 issue on Infectious Diseases!
More…