Current Issue
Vol. 12 (2021)
Published September 16, 2021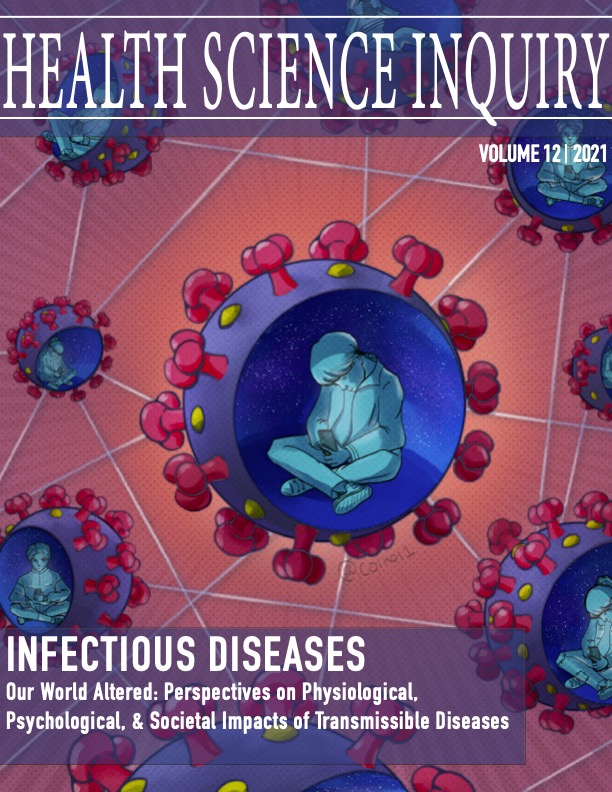 Health Science Inquiry: Infectious Diseases
Our world altered: perspectives on physiological, psychological, & societal impacts of transmissible diseases.
Announcements
2022-2023 Call for Applications
Staff volunteer applications for the 2022-2023 year are NOW OPEN! 
More…
Journal Delays - Coming Soon!
We are experiencing some late-stage production delays, but our 2021-2022 Volume 13 on Climate Change & Health is ON IT'S WAY!
More…
2021-2022 Volume 13 Art Submissions
We are looking for MORE artwork to include in our issue on Climate Change and Health!
More…